Equipment and development system
Flexible responsiveness to meet your needs.
Our own factory and experienced development team will meet the customer's request and delivery date.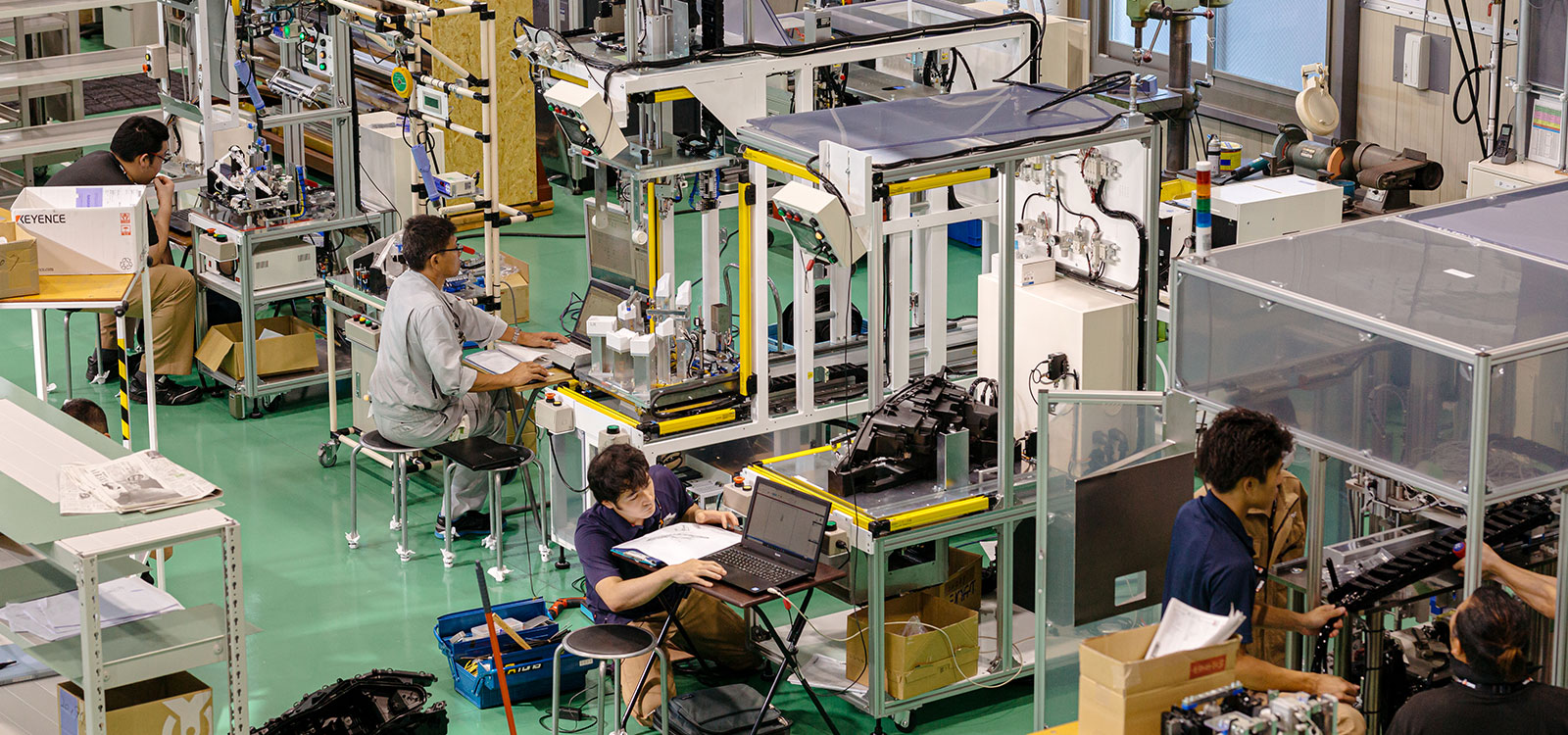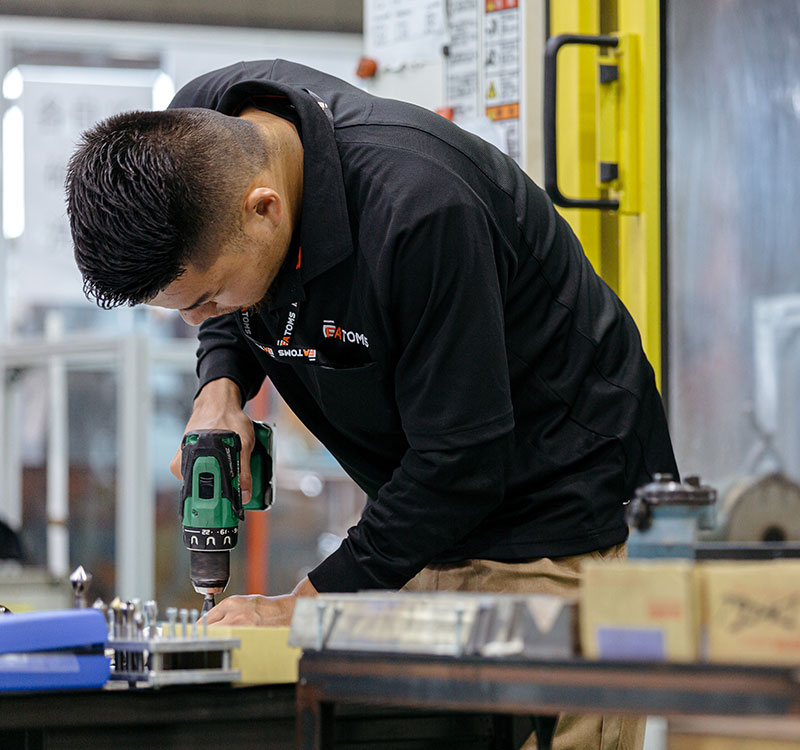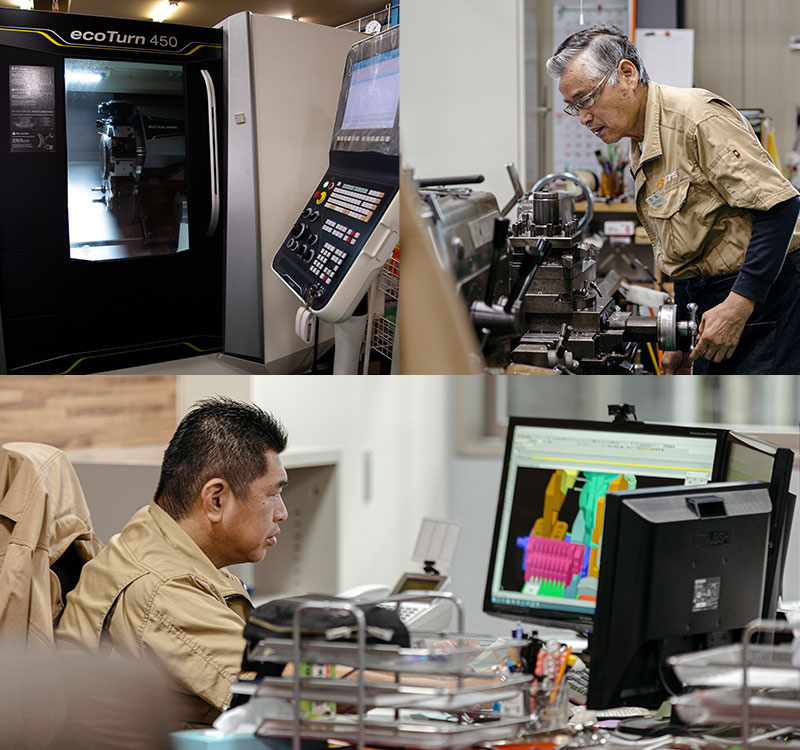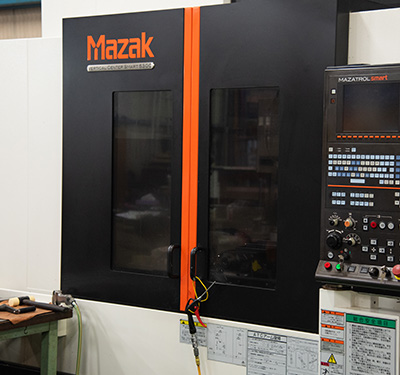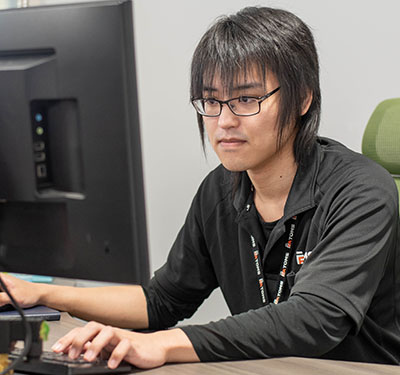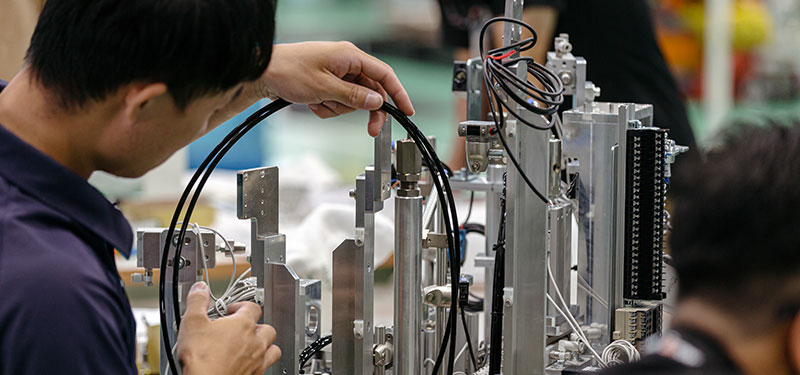 List of main equipment
FANUC ROBODRILL

Model α-T211FL

FANUC ROBODRILL

Model α-D21MiB

MAZAK Vertical Machining Center

Model VERTICAL CENTER SMART 530C

Iwashita Gate Machining Center Co., Ltd.

Model IMT1425

DMG MORI CNC lathe

Model ECOTURN450 V3

SHIZUOKA turret type vertical milling machine

Model VHR-AP type

BLUE-LINE lathe

Model BL-510STR-850

Hamazu Iron Works Co., Ltd. Lathe

Model KAT-435

Mitsubishi Electric Co., Ltd. Wire processing machine

Model MV1200S

Toyowa Sangyo Co., Ltd. General-purpose milling cutter

Model STRONG-MILL 2V

Okamoto Machine Tool Mfg. Co., Ltd. Precision forming grinder

Model PFG500DXL

ENSHU General-purpose milling cutter

Hitachi Koki Co., Ltd. Desktop drilling machine

Model B23SB
Supporting you is our responsibility
At our company, our engineers do everything from determining your project objectives to FA equipment development and follow-up. This is one of our commitments to take our customers seriously. We will support the entire team so that you can use FA equipment with peace of mind and comfort.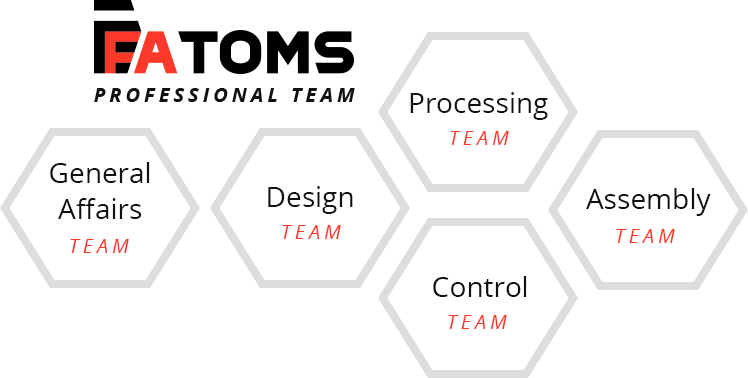 Design TeamLeader: Masamichi Takano

We find the "optimal solutions" that satisfy our customer's needs.

Our role, as a design team, is to present those "optimal solutions" in order to satisfy our customer's needs. Depending on those needs we pursue an optimal balance between automation process, speed, safety, size, maintainability and cost. Our design team works closely with our customers to design FA equipment that can be used safely for a long time.

Control teamLeader: Masamine Kawaguchi

Our team supports the development of FA equipment from behind the scenes.

The activities of our team can be roughly divided into three categories: "electrical design", "wiring" and "programming". All of these are important to realize a smooth and safe operation of FA equipment. We consider the safety of the user and maximize the performance of the equipment. Our team supports the production of FA equipment from behind the scenes.

Processing TeamLeader: Hirotaka Konagaya

Making beautiful products by calculating back from the completed form.

Since FA equipment is order made, most of the parts are manufactured in our own processing factory. Our processing team is responsible for this. In metal processing, the experience and knowledge of the creator is directly reflected in the product. Because there is no correct answer, we must always think about "what is the best way". Faster, more accurate and more beautiful. We always work with craftsmanship.

Assembly TeamLeader: Hiroaki Nishioka

We want to be the closest engineer to our customers.

We assemble FA equipment based on the design drawing, install it at the customer's site, and check the operation. The assembly team has the most opportunities to communicate with customers in the field. We will adjust the machine on the spot and give advice according to the request from the customer. We would be happy if we could deal with our customers in good faith and build a relationship of trust with our flexible responsiveness.

General Affairs TeamLeader: Setsuko Oki

We aim to create a workplace that is loved by everyone.

FA TOMS is a group of engineers. It is the role of our general affairs team to support them and get them to perform at their best. In addition to improving the work environment and raising employee safety awareness, we will take the lead in building a company that is loved by everyone by increasing the compassion for the other person and the unity of all.